46 cm (18") homemade reflector Updated on July 23, 2017


Old version updated in 2015 is here
Original version updated in 2008 is here



Outline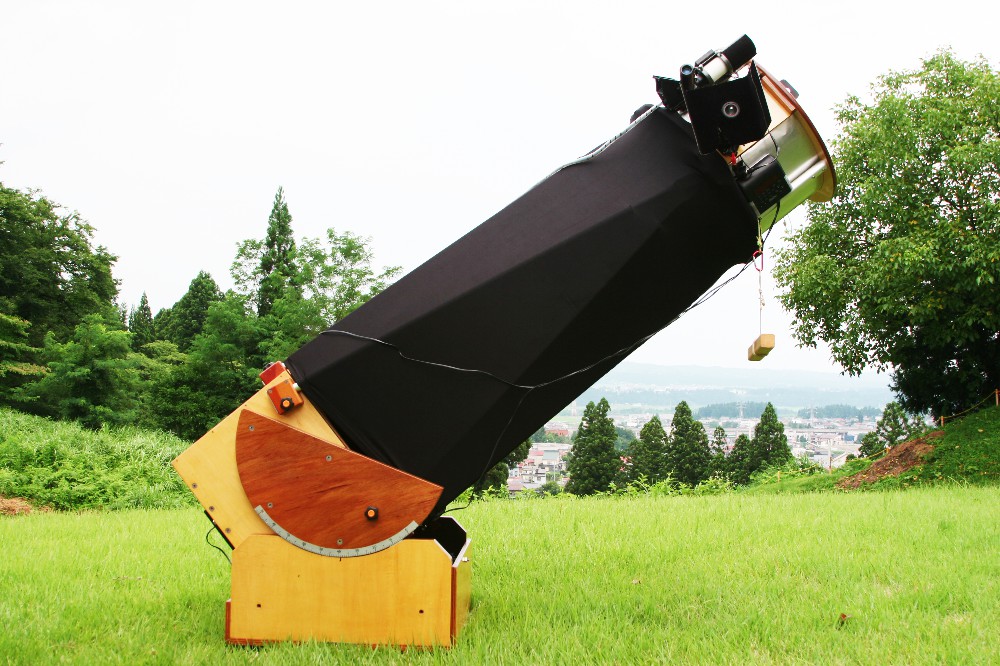 The whole view
Primary & Secondary mirror: Galaxy Optics
Left
: 18-inch primary mirror RMS: 0.032 lambda (1/31 lambda), P-V: 0.22 lambda
(1/4.5 lambda).
Serial number: SN01797-PS#1
Right
: 3.1" secondary mirror RMS: 0.011 lambda
(1/91 lambda)
, P-V: 0.086 lambda
(1/12 lambda).
I have ordered a premium mirror: they make ten mirrors per one lot, and this is the best of them. The performance is superb!

The optics were polished in April, 2001.
Top of this page
Top of telescopes' page