Comet hunting Wear

Updated January 24, 2015

At present I wear the following clothes depending on the weather condition.
In midwinter I put the whole clothes on this page on.
Outer wear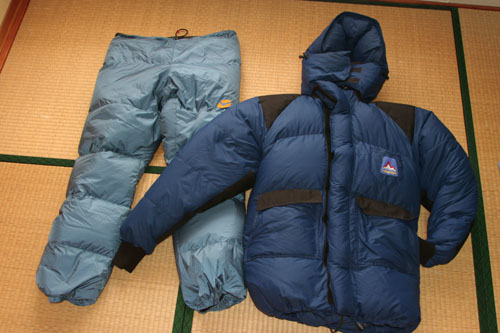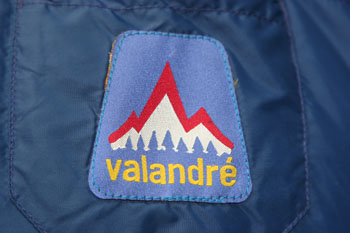 Down jacket and down pants
The manufacturer is Valandré, France. Usually, I put these clothes on October through May. The jacket cost some 100,000JPYen ($1,000) and the pants did 35,000JPYen ($350) but they are light weight, warm and worth it. The only drawback for this jacket is that the zip often catches the material.
Inner wear



A small amount of down is used as insulator. The jacket is much lighter than wool sweater but warmer. Made in China. In wintertime I use inner wear in combine with the outer. Even in summer I put these wear on, especially, while I do comet hunting at a high altitude observing site.



Underwear


These are high-tech wear, eBreath Thermof, supplied by Mizno. It generates heat by absorbing moisture that is released from human body! It works and nice! Apparently, you feel warmer with this underwear in comparison with usual one.
You can watch the promotion video of the manufacturer.
http://www.breaththermo.com/en/

I use this underwear during winter.
Glove, cap, and headlight


Lower left: cotton glove, upper left: outer glove for windbreak (originally for skiing), lower right: wool cap (originally for skiing), and upper right: headlight.
While I am comet hunting I always wear outer glove except for mid summer, since I touch aluminum ladder that cools my hand.
The headlight is made in France, the manufacturer is Petzl. A red filter is installed in this model, and you can change red light to normal white light with a single tough. This model seemed to disappear from the market before I know it.



Foot wear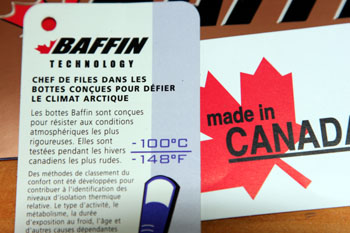 Lower left: high-tech socks made from Breath Thermo and wool, lower right: thinner version of high-tech socks.
Middle left: disposable chemical heating pad for toes, upper left: cheap polar boots, and upper right: heavy polar boots made in Canada, the manufacturer is Baffin.
Baffin states that this boots is suitable as low as -100 degrees Celsius. Actually, my foot is cooled from the bottom of the boots, and I cannot put up with the coldness under the ambient temperature of only -5 degrees Celsius! That is the reason why I wear high-tech socks with the chemical heating pad. I wonder what is the basis of the Baffinfs claim.
Heater installed vest and additional chemical heater

Left: The heater installed vest (the linked page is in Japanese) works with rechargeable lithium battery, and the battery lasts 7 hours. Disposable heating pads with adhesive are put on the lower part of my back and thighs.
Right: The position of installed heater. The image is copied from the manufaturure's page.